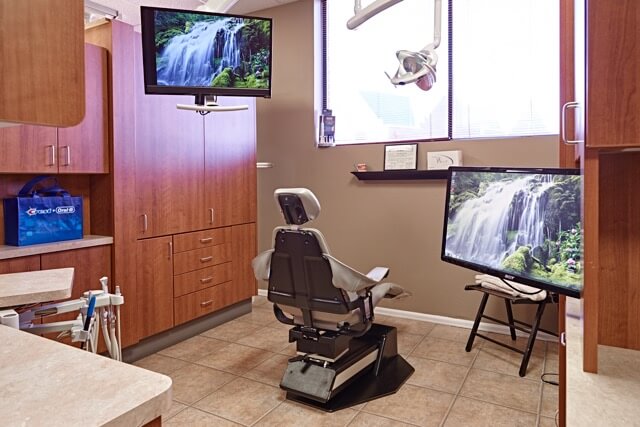 Crowns and bridges are the most widely used treatments in restorative dentistry. Restorative dentistry is focused around bringing back your natural smile and mouth functionality, and preventing future issues.
Crowns
A crown is a tooth-shaped cap that is placed over your existing natural tooth, and used to strengthen, protect, and maintain the look and function of your smile. A crown is generally used when a tooth has been weakened or decayed, and helps prevent further breakdown. Because the crown acts as a strong protective shell, it can potentially save the tooth from needing advanced treatment like root canal therapy or extraction. There are many benefits to receiving a dental crown:
Provides support to a tooth badly damaged by decay
Restores a tooth after a root canal
Holds together a severely cracked or broken tooth
Protects a worn tooth
Anchors a dental bridge
Adds length or width to a misshapen tooth
Masks tooth discolorations
Covers a dental implant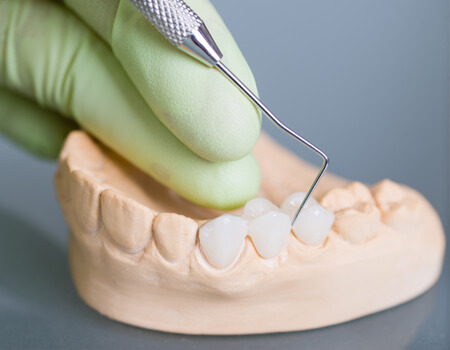 Bridges
A dental bridge is used to fill a gap created by a missing tooth. It typically consists of a prosthetic tooth and two crowns. The prosthetic tooth fills the gap left by the missing tooth, and it connects to crowns on either side the gap. Dental bridges have numerous functional and aesthetic benefits:
Create a complete smile
Restore your ability to properly eat and talk
Maintain the natural shape of your face
Ensure proper bite
Prevent remaining teeth from decaying or becoming misaligned
Both crowns and bridges can be made from ceramic, metal, or a combination of the two. Dr. Koplow will work with you to fully educate you and determine the best plan of action for your specific needs.
At Victory Dental Group, we believe in the power of a winning smile and will do everything possible to get you there. For more information or to make your appointment, please call our office at 719.473.9222.