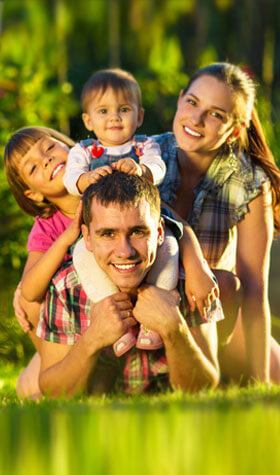 Victory Dental Group offers dental care for the entire family, from general and cosmetic dentistry, to dental implants,root canals and teeth extraction. We offer all the preventative and advanced dental care you may need, all in one convenient location. Our all-encompassing care makes it easy to keep you and your family's oral health in pristine condition.
We happily welcome patients of all ages and offer the kind of care that fits every smile.
At Victory Dental Group, we offer:
General Dentistry
Pediatric Dentistry
Geriatric Dentistry
Preventative Treatment
Fillings
Crowns
Bridges
Dentures, Partial Dentures, and Implant Retained Dentures
Veneers
Implant Restoration
Periodontal Disease and Gingivitis Treatment
Wisdom Teeth Removal
Root Canals
Sedation Dentistry
Oral Cancer Screenings
Reshaping & Contouring of teeth
Bonding
For more information on the services that we provide, please browse through the different categories listed above. If you have any questions or concerns, please feel free to contact our office. We will be more than happy to address any questions that you may have.
At Victory Dental Group we pride ourselves on educating our patients as much as possible. We want you to feel confident in the decisions that you are making regarding your dental care.​
Schedule your appointment at Victory Dental Group today by calling 719.473.9222.